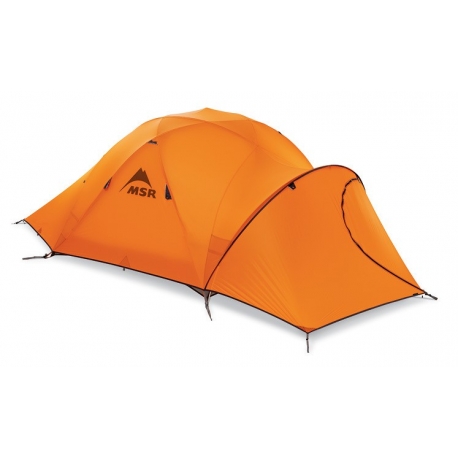 View larger
Namiot MSR Stormking
09543
Ekspedycyjny namiot w kształcie igloo, pięcioosobowy, z dwoma dużymi przedsionkami, na najtrudniejsze warunki pogodowe. Teraz zmodyfikowany i ulepszony.
0 Item Items
Wysyłka w terminie 14 dni
Warning: Last items in stock!
Availability date:
By buying this product you can collect up to 1259 loyalty points. Your cart will total 1259 loyalty points that can be converted into a voucher of 251,80 zł.
More info
Najobszerniejszy namiot w grupie namiotów ekspedycyjnych: 5-osobowy, bardzo wygodny, o nietypowym kształcie. Ma dwa duże przedsionki, które bez kłopotu pomieszczą cały ekwipunek. W kształcie igloo, odporny nawet na bardzo silne wiatry. Fartuchy śnieżne przy obu przedsionkach chronią przed nawiewaniem śniegu do środka i uciekaniem ciepła. Sypialnia wykonana z pełnego materiału dodatkowo chroni przed wiatrem i kumuluje ciepło w środku. Podwójne drzwi - z pełnego materiału oraz siateczki pozwalają na wentylowanie środka.
Teraz zmieniono stelaż na zdecydowanie bardziej odporny na silne wiatry. Stelaż wykonany jest z materiału Easton Syclone. To mieszanka aluminium i włókna węglowego, która jest ekstremalnie odporna za zginanie i jest praktycznie nie do złamania. Konstrukcja stelaża wykonana z pałąków z tego materiału, pod wpływem wiatru kładzie się i wstaje, nie łamiąc się. Pałąki te ciężko także złamać pod ciężarem śniegu, leżącego na namiocie. Zastosowanie stelaża z tego materiału czyni namiot ekstremalnie odpornym na wiatr.
Model StormKing będzie znakomity również jako namiot bazowy – czyli świetlica i jadalnia w jednym, do wspólnego użytku. Zapewnia bezpieczne schronienie i spokojny sen bez względu na "okoliczności przyrody" oraz pogodę. W ładne dni można używać tylko samej sypialni.
Ilość miejsc: 5
Waga: 5.56 kg / 6.00 kg (minimalna/maksymalna)
Wymiar sypialni: 1,98 x 3,05 m
Wymiar przedsionków: 1.22 m i 0.84 m
Wysokość sypialni: 1,63 m
Powierzchnia podłogi: 5.9 m2
Powierzchnia przedsionków: 1.95 m2
Rozmiar po spakowaniu: 61 x 25 cm
Objętość sypialni: 9288 L
Objętość przedsionków: 1245 L
Stelaż: 6 pałąków, Easton Syclone, waga 1.65 kg
Śledzie: 12 szt, Groundhog
Liczba wejść: 2
Materiały:
Tropik: 40D ripstop nylon, poliuretan Durashield powleczony silikonem, wodoodporność 1 500mm
Sypialnia:jedna powłoka, wstawki wentylacyjne z siatki micromesh i ripstop nylonu
Podłoga: 40D ripstop nylon, poliuretan Durashield, wodoodporność 10 000mm