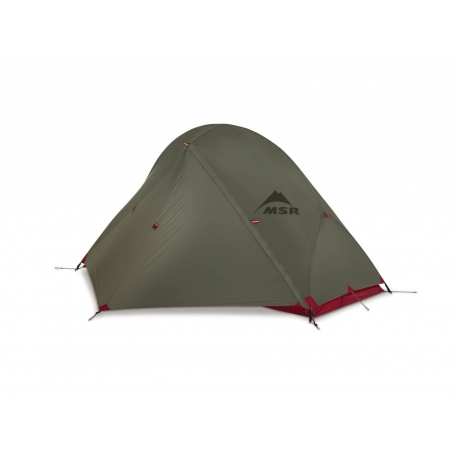 View larger
Namiot MSR Access 1
Namiot, który zastąpił znany model Hubba HP. Stelaż z nowego, kompozytowego włókna jest ekstremalnie odporny na zginanie, np. pod wpływem wiatru czy śniegu. Specjalna konstrukcja sypialni zapewnia wiele miejsca wewnątrz. Namiot jest znakomity na zimowy wycieczki, ale sprawdzi się także wiosną czy jesienią. Dwa kolory do wyboru - pomarańczowy i khaki.
1 Item Items
Produkt w magazynie - wysyłka natychmiast!
Warning: Last items in stock!
Availability date:
By buying this product you can collect up to 521 loyalty points. Your cart will total 521 loyalty points that can be converted into a voucher of 104,20 zł.
More info
Namiot, który jest kontynuacją popularnego modelu Hubba HP. Uniwersalny, można go używać latem oraz zimą. Dla wędrowca, który lubi nocować w terenie przez cały rok.
Sypialnia jest uszyta z pełnego materiału, odpornego na wiatr i wilgoć. Materiał podłogi podchodzi bardzo wysoko, aby uniemożliwić wwiewanie śniegu lub deszczu do sypialni.Pełen materiał kumuluje ciepło w środku sypialni oraz zabezpiecza przed powiewami wiatru. Na drzwiach znajduje się otwór wentylacyjny. Sypialnia, dzięki specjalnej konstrukcji stelaża, jest bardzo obszerna i pozostawia wiele miejsca dla użytkownika, ubranego w grube ubrania lub posiadający duży plecak. Zmieniona konstrukcja drzwi pozwala na łatwiejsze dostanie się do sypialni.
Nowy stelaż, zrobiony z materiału Easton Syclone, jest ekstremalnie odporny na zginanie, co czyni go właściwie niemożliwym do złamania przez wiatr lub nawiany śnieg. Syclone to materiał kompozytowy skonstruowany przez firmę Easton Mountain Products. Materiał Syclone waży tyle samo co aluminium, a jest o 80% odporniejszy na zginanie. Pałąki z tego materiału są praktycznie niemożliwe do złamania - można je wygiąć pod bardzo dużym kątem. Namiot ze stelażem z Easton Syclone pod wpływem wiatru kładzie się a potem wraca do pierwotnego kształtu. Konstrukcja stelaża jest bardzo łatwa do rozkładania, szczególnie w mniej sprzyjających warunkach pogodowych. Więcej informacji.
W przypadku dobrej pogody, można używać tylko samej sypialni. Namiot można także postawić tylko na samym stelażu z użyciem podkładu, co znacząco redukuje wagę.
Ilość osób: 1
Wejścia 1
Waga: 1.37 kg / 1.7 kg (minimalna/całkowita)
Wymiary sypialni: 0.84 x 2.13 m
Wymiary po spakowaniu: 46 x 15 cm
Wysokość sypialni: 1,04 m
Powierzchnia sypialni: 1.76 m2
Powierzchnia przedsionków: 0.23 m2
Objętość sypialni: 906 L
Objętość przedsionka: 241 L
Stelaż: 2

pałąki, Easton Syclone

Śledzie: 8 szt, Groundhog
Materiały:
Tropik: 20D ripstop poliester, poliuretan Durashield & DWR, wodoodporność 1 200mm
Sypialnia: 20D nylon ripstop, siateczka poliestrowa
Podłoga: 30D ripstop nylon, poliuretan Durashield & DWR, wodoodporność 3 000mm